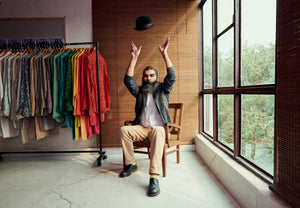 Suket Dhir
A designer whose minimal aesthetic deceives, a closer look at his work and you see the intricacies, often known only to the wearer, that each work possesses. Graduating from NIFT, his first retail presence was at Good Earth. In 2015/16 he was selected for the International Woolmark Prize competition which he won in the menswear category. Revolutionising the Indian fashion industry, SUKETDHIR emphasises the importance of playful fabrics and minute details. His design philosophy embodies leisure in all forms. A wanderer by soul, he continues to design poetry and celebrate dreamy wanderings, giving fabrics his very own definition.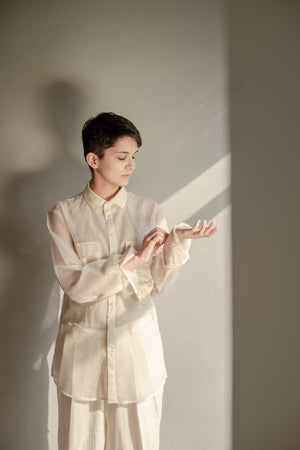 Svetlana Dhir
An analyst in her previous life, the lady behind the brand is the continuing muse of the designer. A woman of immense grace and poise, she inspired a foray into womenswear with the He for She collection.
With an educational background in psychology, an intuitive mind made her managerial flow easy at the design house. Over the years her style has cemented to resonate SUKETDHIR.